NEW! Meet Casey. The smarter case picking solution.
The advantages of autonomous forklifts
The advantages of autonomous forklifts are many and still growing when it comes to improving processes on the docks.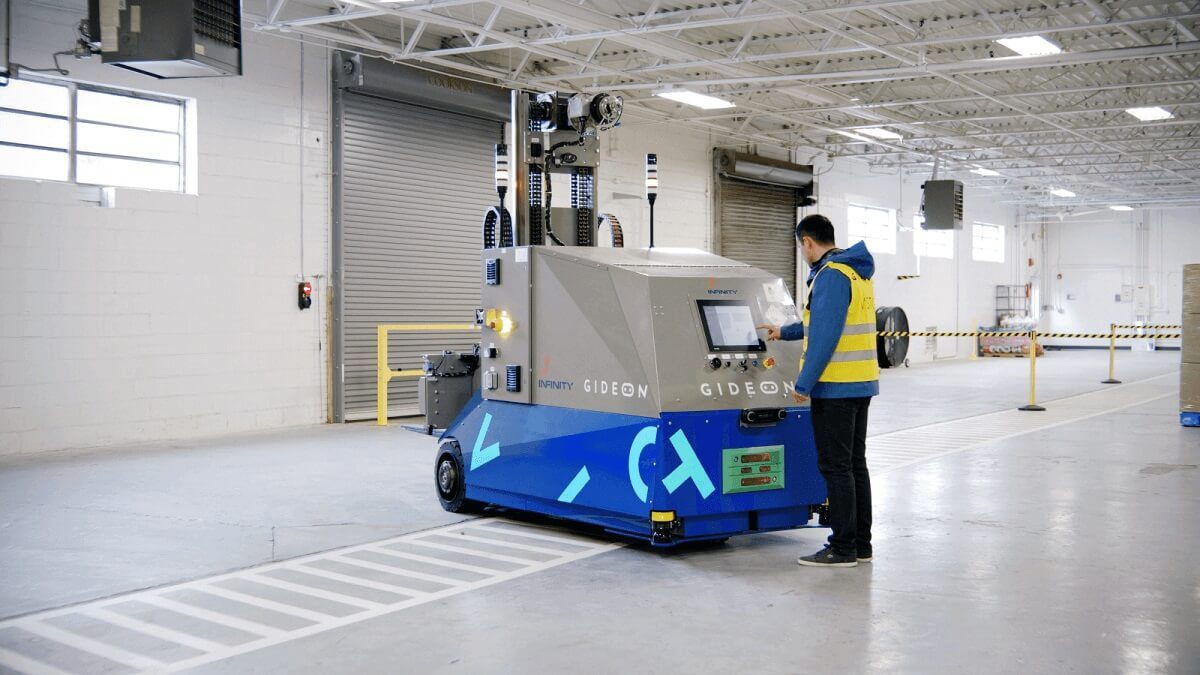 Automation helps grow business, and the beginning of 2022 showcased that more than ever. In Q1, North American companies purchased the most robots ever in a single quarter – companies across multiple verticals are starting to reap the advantages of robots in the workplace.
Sure, the perfect storm of Covid-19 and the incredibly increasing pressure in e-commerce had a lot to do with it. But, it is also because of the increasing number of benefits robotics bring to the table.
This is especially true when it comes to trailer unloading and loading operations but also with storage to outbound and inbound to put-away workflows. The advantages of autonomous forklifts are many and still growing when it comes to improving processes on the docks.
So, what is an autonomous forklift exactly?
An autonomous forklift is a driverless forklift, a type of autonomous mobile robot (AMR). It's main features are that it can navigate in a given space on its own without any infrastructure, thanks to SLAM, and that it makes decisions on how to avoid obstacles.
Now let's look at the top advantages autonomous forklifts will bring to your operation:
Autonomous forklifts help solve labor shortage challenges
Peak periods or non-peak periods, loading and unloading trailers requires a lot of manual labor, especially for three-shift operations. Even without considering the safety issues, it is a hard job – this is why trailer loading and unloading positions see high turnover and common call-offs.
As if this wasn't bad enough, trends show that the labor shortage is deepening, costs are rising, and all of it is decreasing profit.
Autonomous forklifts help bridge the labor shortage gap by empowering a single worker to handle up to 6 or 8 trailer (un)loading robots – allowing you to ensure the loading bay stays productive easily.
Maximizing productivity with autonomous forklifts
Consistency is key! Sure, an autonomous forklift most likely won't be able to unload or load a trailer faster than the best forklift driver on the bay – but it will be consistent throughout the working hours.
And the best forklift driver can do much more if he can oversee a couple of autonomous forklifts instead of driving just one forklift. With some creative thinking, he can complete multiple tasks simultaneously!

With autonomous forklifts doing the heavy lifting and repetitive tasks, your team can focus on more important tasks that require creative thinking – ensuring productivity stays at maximum.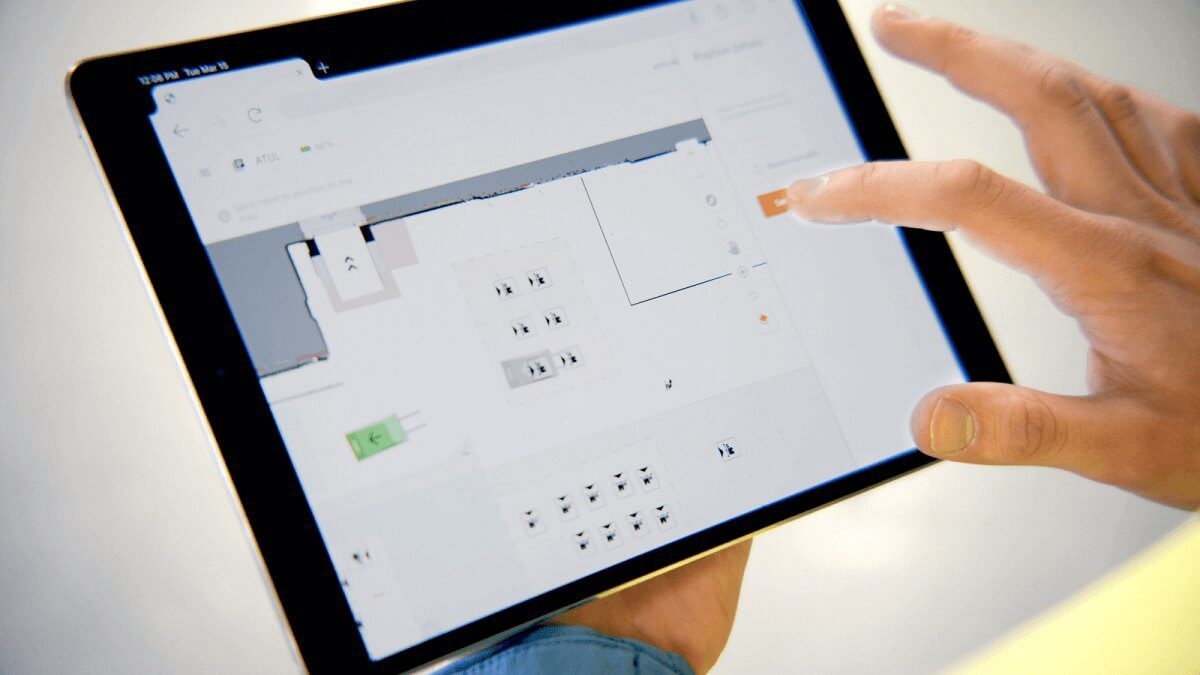 Raising process stability and efficiency
With autonomous forklifts you can automate, orchestrate, and optimize previously inefficient workflows. And the benefits don't end at the dock area –  removing congestion there leads to a trickle-down effect on other operations.
For example, by automating the trailer load and unload process, you will be able to predict your dock operations because you will know how much longer the loading or unloading will take. This will allow you to run a much leaner and smoother process that will also help you save time compared to using manual forklift labor.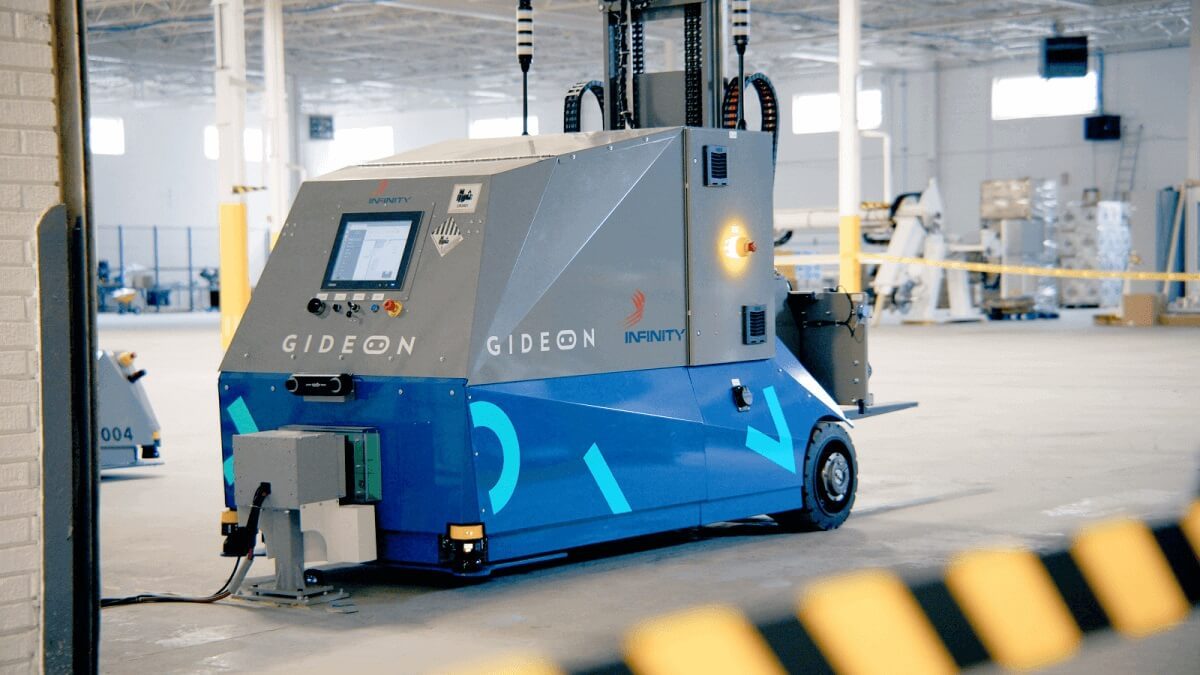 Autonomous forklifts increase safety
Lastly, but most importantly, autonomous forklifts increase overall safety for people, goods, and equipment.
According to OSHA, on average, there are 85 deaths and 34,900 serious injuries resulting from forklift accidents in the United States. To make matters worse, since 2011, forklift nonfatal injuries and illnesses involving days away from work have also risen on average.
A lot of these result from driver error, which do not occur with autonomous forklifts. In order to be a part of the loading and unloading operations, autonomous forklifts require extensive safety compliance.
To ensure complete safety on the dock, for example, our autonomous forklift Trey has numerous safety features that include: 
Safety-certified LiDAR sensors.

Optional no-go (forbidden) zones.

Two signal light stacks for vehicle status and sound alerts.

Illuminated emergency stop buttons.

Remote emergency stop button.
The latest advancements in robot vision and AI have enabled our autonomous robots to bring uncompromising safety to working around and with people.
Bring your loading bay up to speed

Easing the labor shortage, safety benefits, maximizing productivity… they're just a part of the expanding list of advantages of autonomous forklifts.
And the challenges that have led to the incredible advancements in autonomous forklift technology, they are here to stay. It's just a matter of time they expand as well.
Looking for an autonomous forklift that can handle your trailer loading and unloading?