NEW! Meet Casey. The smarter case picking solution.
Optimizing Operations

blog
Seven signs you need (more) warehouse automation
Recognizing the right time to automate will help you get the most out of the new technologies and get ahead of the innovation curve.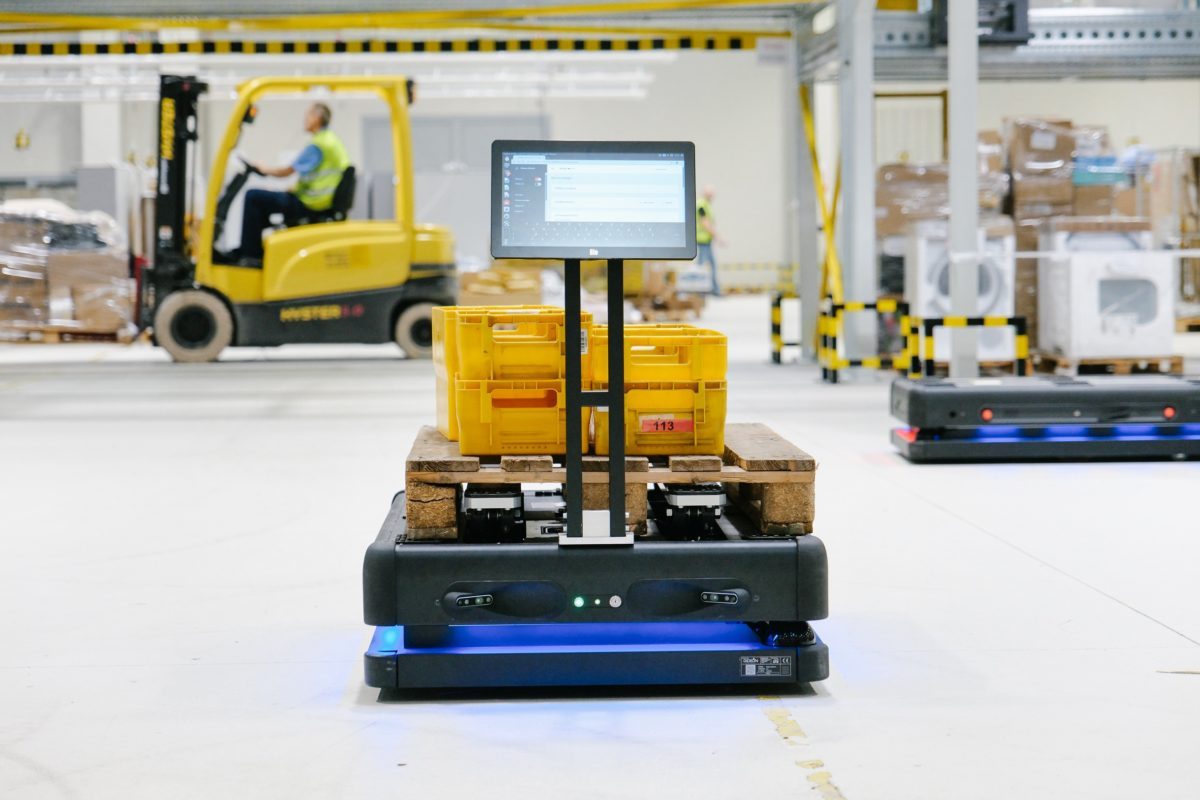 The thing about innovation is you need to be ahead of the curve, not play catch-up. Thanks to recent advances in warehouse automation technologies, the material handling robotics space is quickly redefining what we can automate in what types of facilities. Crammed with people? No room for new infrastructure? It's not a problem anymore!
And the innovation curve is taking shape quite clearly. Gartner, the global research powerhouse, forecasts, for example, that three out of four large companies will deploy intralogistics smart robots by 2026. To explore robotics technologies in more detail, check out our Buyer's Guide to Warehouse Automation: Material Handling Robots.
How material handling automation helps
Increasing productivity is a moving-target goal at the best of times, and it's getting ever more elusive in warehousing and logistics operations. Pandemic-induced and pandemic-intensified supply chain challenges are creating strange new ripple effects in labor markets, global transport, and customer behavior.
So, it's not surprising that material-handling automation is surging. It can relieve all the critical operational challenges – from relieving hiring pressures to increased operations visibility – and improve the KPIs of your warehousing and logistics operations.
Recognizing the right time to take that next step will help you get the most out of the new warehouse automation technologies at the right time. Here we outline the most common reasons companies automate their warehousing and logistics operations.
1. Labor shortage and high turnover
Difficulties hiring and retaining warehousing workers are ubiquitous. With high annual turnover rates and a shrinking labor force, vacancies are becoming more difficult and costly to fill.
2. Operational inefficiencies
Several internal KPIs may signal inefficiencies, including low labor utilization rates and high travel time (the share of working hours spent on travel from A to B within the facility).
3. Need for increased throughput
Customer expectations increase pressures for even shorter delivery and turnaround times. Inadequate on-time order rates are a clear signal to increase capacities for higher throughput.
4. Operating at peak capacity
Operations facing objective constraints, especially limited space and the shrinking labor force, have no room for growth. With the re-shoring trend and the increased focus on building local capacities, combined with a chronic shortage of industrial and commercial real estate, space-saving automation technology provides clear benefits.
5. Inadequate accuracy
Perfect order rate KPIs will improve your bottom line and customer experience. With surging e-commerce, increasing perfect order rates in is even more important in the increasingly competitive landscape and lower consumer loyalty of e-commerce.
6. Increased costs of injuries
Workplace-related injuries make warehousing one of the most dangerous industries. In the US alone, the cost of injuries in the transportation and warehousing industry is estimated at $84.04 million per week. Handling objects is the most common cause, and forklifts are the most commonly involved type of equipment.
7. Need for operations visibility
Metrics are a prerequisite for optimization – what gets measured gets improved. Capturing data for in-depth analytics enables ongoing optimization of operations and workflows resulting in higher efficiency and throughput.
Explore benefits and the new use cases brought by material handling robotics technologies in our free e-book.
Download our free guide to help you find the warehouse automation technology that best fits your material handling operations. Includes a handy self-assessment checklist and questions to ask your supplier.