NEW! Meet Casey. The smarter case picking solution.
Leading with innovation

blog
A Time to Build
Management Team members and co-founders share what the Series A investment means for the robotics and AI solutions company.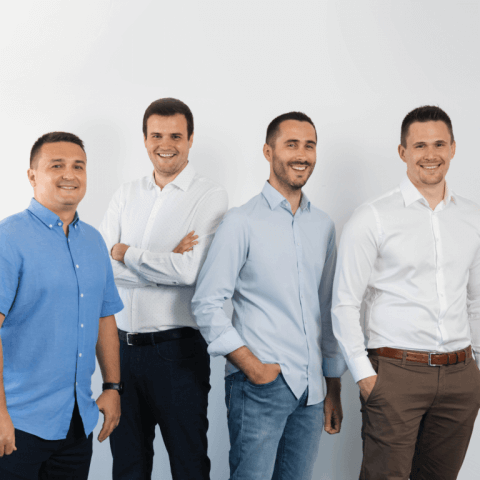 Dear friends of Gideon Brothers, we are beyond excited to share that we've raised a $31M Series A to fund the next stage of our journey. This round brings our total investment to date to just over $38M.
Over four years ago, we started working on the next generation of autonomous mobile robots – in a country known for its beaches. Many thought we should just stick to beaches.

A Time to Build
Instead, we threw ourselves at building robots that can see and understand their environment as we humans do. That's why we want to give the biggest shout-out to our incredible team, who made all this possible. They've persevered through thick and thin in these past few years to help us arrive at where we are right now: being privileged to work with some of the largest customers worldwide to automate their most complex material handling operations. And, at the same time, putting Croatia on the world map of Robotics & AI / Machine Learning.
We want to thank Koch Disruptive Technologies – our lead investor, the venture arm of the largest private company in the USA, for being an early believer in our team, our vision, and our products. We are excited to partner with them and other new investors joining us for the ride: DB Schenker – one of the world's largest contract logistics companies, Prologis Ventures – the venture arm of the world's largest industrial real estate owner, and Rite-Hite – the world's leader in the loading dock equipment space. This stellar group of the world's "largest" in various sectors is very excited about the coming age of flexible automation, and we're already working on many exciting things together.
Two exceptional gentlemen will be joining our Board of Directors to help us steer our vision: Annant and Xavier, welcome on board! We are excited to work with you on pushing the limits of what is possible with mobile robots.
A special "thank you" also goes to several of our existing investors – Taavet Hinrikus, Pentland Ventures, Peaksjah, HCVC (Hardware Club), Ivan Topčić, Nenad Bakić, and Luca Ascani – who have continued supporting us in this round. We would not have done this without your incredible support in the earlier days of the company.
We believe mobile robots could do much more for us, especially for the people working in the world's busiest industrial environments. And our vision is to make that happen.

A Time to Build
No matter the complexity of a process or an environment, no matter how many people share the space: we believe autonomous mobile robots must adapt to whatever is out there to get the job done. And to get it done safely for the people running the show.
Robots are no longer a gimmick: AGVs have been silently, but slowly, entering our manufacturing halls over the past decades. More recently, super-automated fulfillment centers have been cropping up to help the world cope with the rise of e-commerce. But the vast majority of our warehouses and plants are still run by people, and they desperately need help delivering more in less time. The expanding global warehouse footprint is projected to rise 20% in five years, requiring a 50% increase in staffing to keep up with the exploding demand. Without smart automation, such expansion won't be possible.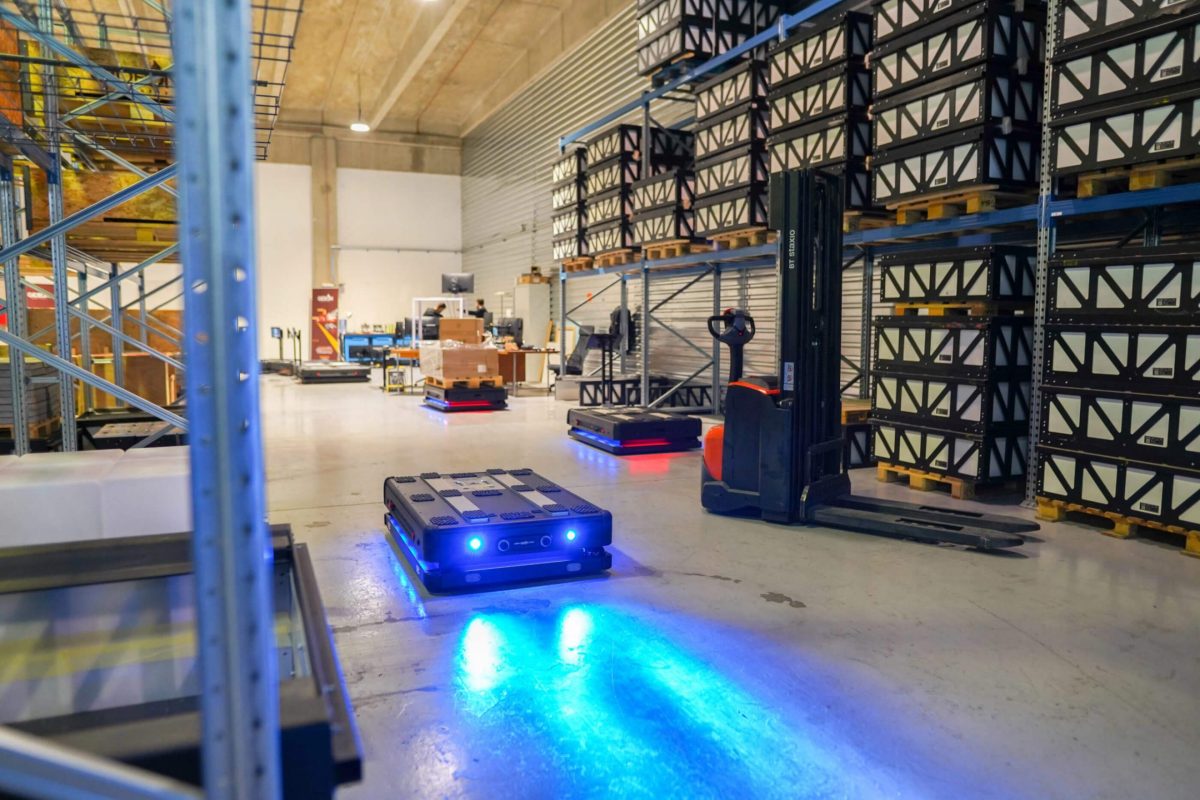 We have started our journey by building a "low-profile," "deck-load" autonomous pallet transportation robot. Our work on this machine over the years – its body (tight integration of the novel mechanical components), its eyes (our proprietary stereovision sensor), its brain (ability to understand the meaning of the world and the ability to navigate it) – helped us develop and perfect our core technological strengths.
We will keep investing in building robust products that will enable our extraordinary roster of customers – many of which are among the world's biggest companies – to continue thriving. We are here because of our customers, and we will stay here to serve them for a long time.
With this new round of funding, we will be expanding across key markets of the EU and the USA, and most importantly, we will be investing heavily in our crucial asset: our people.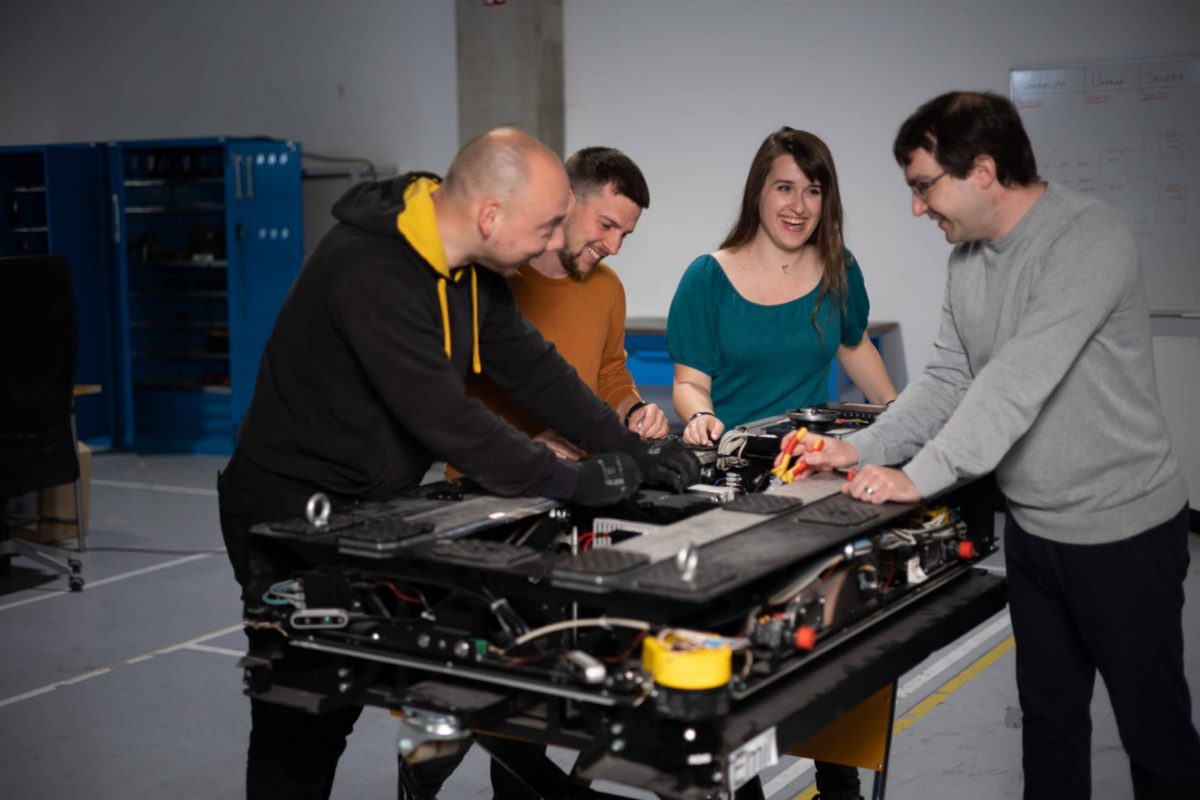 We plan to grow our R&D, Manufacturing, Sales, Marketing, and Customer Success teams to meet the unprecedented demand for our products. We will be working hard on empowering our talented team of almost 100 robotic enthusiasts to dream bigger and run faster. Check our openings if you're interested in joining.
Finally, we genuinely believe in the potential for Croatia to become the next big thing in the field of AI-powered robotics. We have all the ingredients of what could become a significant ecosystem, starting with super productive and friendly research labs across our universities (such as FER's LAMOR and LARICS) and a pretty good local/regional component supplier network. Also, let's not forget a thriving playground of unicorns and a digital nomad lifestyle to die for.
Let's work together on connecting the dots. If you're a robot enthusiast – whether an individual, a startup, an established company, or whatever else – reach out if you'd like to help us make this happen.
There's so much to accomplish, and it feels like we are at the very beginning. But we couldn't be more excited about what's coming. Stay tuned for news on the exciting new things we've been building throughout the past two years.
Gideon has always been a story of winning against all odds, a story of quality above quantity. Gideon Brothers will do it. Croatia can do it, too, and we will do our part in making it happen.
Edin, Josip, Kruno, and Matija