NEW! Meet Casey. The smarter case picking solution.
Startup! Germany Top Prize Goes to Gideon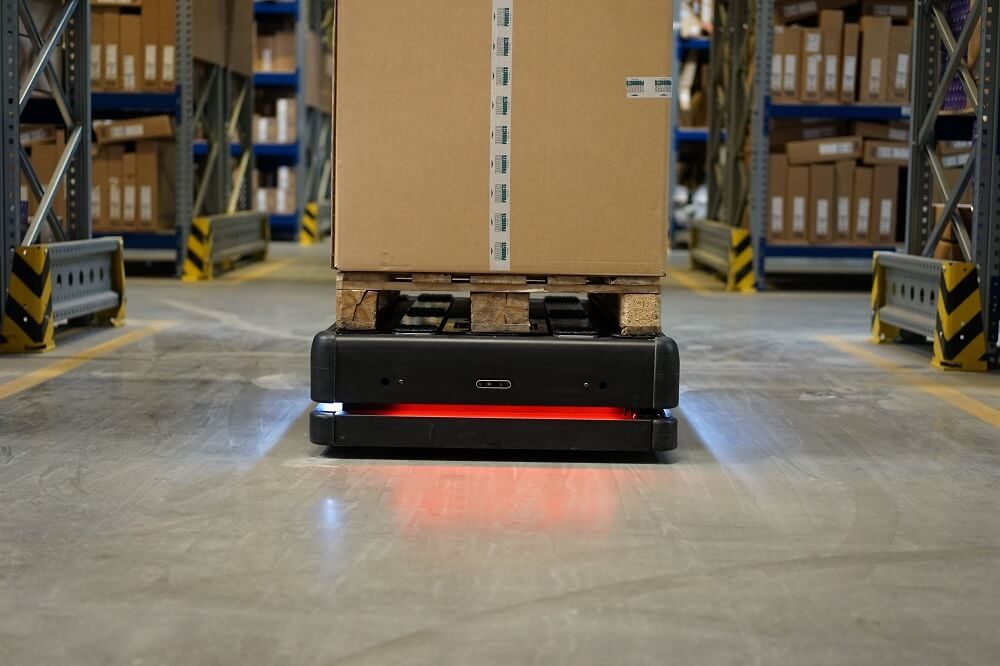 Robotics and AI startup, Gideon Brothers, won first prize at the Startup! Germany Industry 4.0 pitching event organized by the Croatian branch of the German Chamber of Commerce in June. By winning, the company earned a spot on a 5-day roadshow starting Monday in Dusseldorf.
The Startup! Germany tour travels the Ruhr Valley, from Dusseldorf to Cologne, Dortmund, Essen, Duisburg and Bochum, meeting with potential clients and investors. The Ruhr Valley is home to some of the world's most successful companies – Henkel (Dusseldorf), Hochtief (Essen), Deutsche Post (Bonn), Evonik (Essen), Thyssenrupp (Duisburg), Deutsche Telekom (Leverkusen), Bayer (Leverkusen), Metro Cash and Carry (Dusseldorf) and Franz Haniel & Cie (Duisberg).
Co-Founder & Chief Growth Officer, Milan Račić, will represent the company to German investors and business prospects. Račić built his career in aerospace in Canada (Bombardier), the United States and Germany (Fairchild Dornier). He negotiated over $2 billion in sales, corporate finance and structured finance transactions, and managed a $700 million operating lease portfolio. He joined the executive board of Gideon Brothers in August 2017.
"Gideon Brothers is transforming the industrial workplace with intelligent automation. I am looking forward to sharing our story with new investors and customers in Germany's Ruhr Valley," Milan Račić said.
The 41-person crew of engineers (5 PhDs; 27 Masters) builds a vision-based Robot Autonomy System that combines Deep Learning with stereoscopic cameras to create a new type of robot perception that is as reliable but 10x cheaper than LIDAR and (unlike LIDAR) data-rich.
The combination of hardware and software carries the capacity to convert a wide variety of industrial machines and vehicles into autonomous mobile robots that are safe in dynamic, people-filled spaces.
Their first commercially available product is an autonomous indoor logistics robot, capable of moving 800kg. The intended market for the self-driving vehicle are logistics and manufacturing clients. Their launch partners have operations in over 31 countries and a combined revenue of over €3B.
Update October 11, 2018: Gideon Brothers 

Walks Away with Top Prize in Semi-Final in Essen
Today we added "Best Logistics and Mobility Company" to the corporate resume as we took the top prize in the Semi-Final round of Start.up! Germany.
The jury consisted of executives from DB Schenker.