NEW! Meet Casey. The smarter case picking solution.
Gideon Brothers to integrate a robot fleet at Atlantic Grupa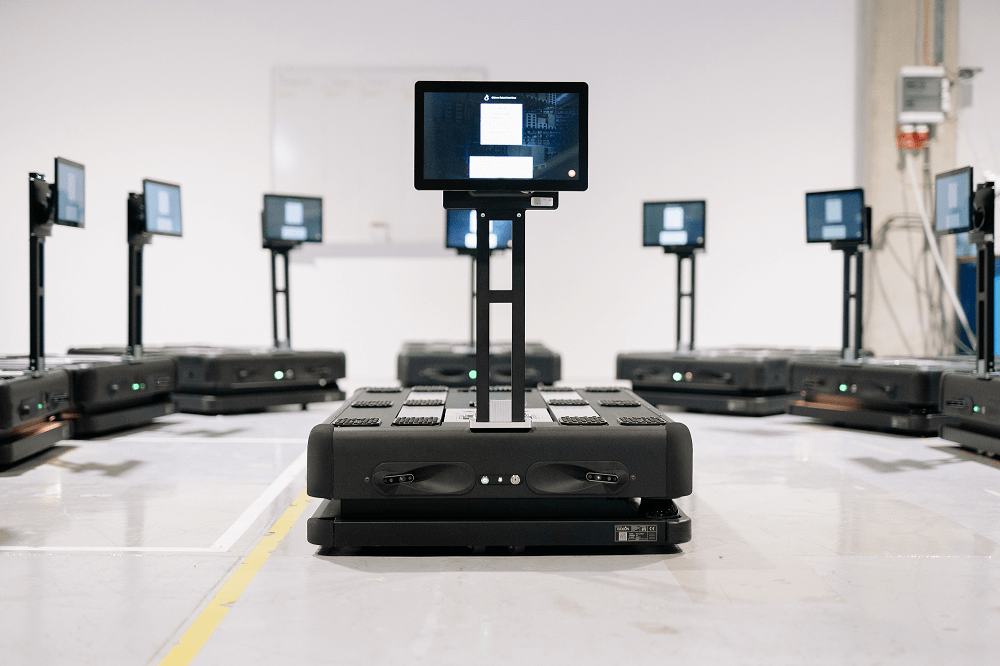 Gideon Brothers, the robotics and AI company developing autonomous robot platforms and autonomous technologies based on 3D vision and AI for unstructured indoor and outdoor environments, and Atlantic Grupa, the CEE FMCG manufacturer and 3PL distributor, have launched a joint development project.
The project includes the integration of a fleet of autonomous mobile robots into Atlantic Grupa's warehouse management system (WMS) at their central logistics center near Zagreb, Croatia.
As part of the project, Gideon Brothers will develop a "swarm"  solution. With this solution, the robots would receive instructions directly from Atlantic Grupa's warehouse management system (WMS) and move between picking zones. Employees working within each zone can place the items on the robot platform according to details displayed on the mounted touchscreen device.
Atlantic Grupa's central logistics facility is already entirely digitized, with the WMS system allowing paperless operations. The new solution from Gideon Brothers will further optimize operations and increase the throughput of the central facility.
"People are the core value-creators in logistics operations, and this won't be changing anytime soon," says Matija Kopić, Gideon Brothers CEO and co-founder. "Close cooperation of people and their robotic helpers is our vision of the future, the path to strengthen the resilience of supply chains in the post–COVID era. Our autonomous vehicles are here to help businesses ease the pressures of the labor shortage and make sure they have the resources to continue growing."
"We're seeing a robotics revolution across industries, as well as changing attitudes. Robots are no longer seen as a threat, as they prove to be a useful tool, working side-by-side with people. With the new solution and the full integration of the robots into our logistics operations, we're planning not only to relieve the labor shortage pressures but to keep on top of market and customer expectations that are getting ever more complex, while at the same time safeguarding stability and profitability", noted Darija Pizent, Director of Supply Chain Management at Atlantic Grupa.
The autonomy developed by Gideon Brothers – represents an entirely new generation of technology for self-driving robotic vehicles based on advanced 3D vision and AI. Vehicles using Gideon Brothers' technology can automate complex workflows that, until now, have been considered impossible to automate efficiently. These complex -tasks include loading and unloading trailers, working both indoors and outdoors, and operations in large, open indoor environments, such as loading bays.
Vehicles powered by Gideon Brother's autonomy are currently used by some of the largest global retail, manufacturing, and logistics companies.