NEW! Meet Casey. The smarter case picking solution.
Gideon Brothers raises another €2.65 million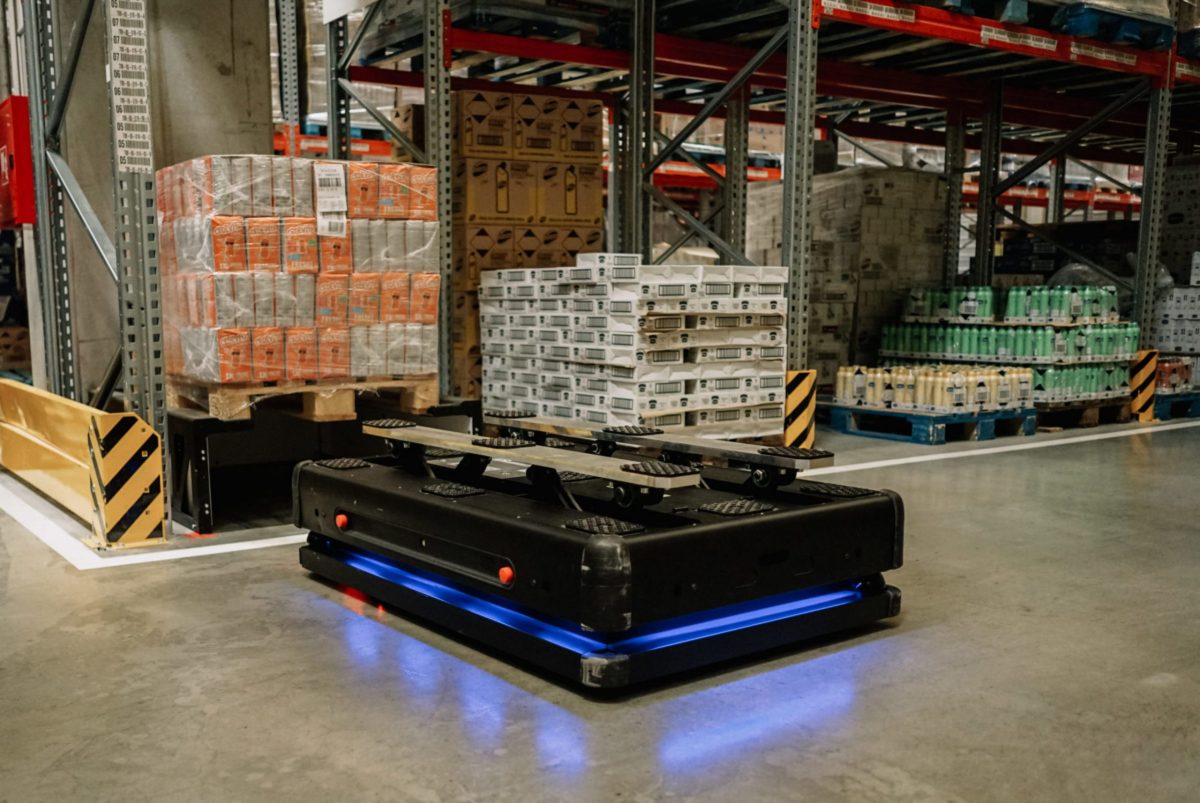 Robotics and AI company Gideon Brothers finalized a second Seed financing round, raising €2.65 million. With the latest round, the total investment in Gideon Brothers, including angel financing and the first Seed round, stands at €4.83 million.
Over the past year, the company unveiled its first commercial product, an autonomous mobile robot capable of carrying palleted loads of up to 800 kg and validated its breakthrough autonomous technology based on visual perception in logistics and manufacturing environments. The companies piloting Gideon Brothers' machines include DB Schenker, the leading global logistics group; Orbico, a leading European FMCG 3PL; and Atlantic Grupa, a leading CEE FMCG manufacturer and distributor and others. New pilots are launching over the coming months.
Gideon Brothers is scaling its manufacturing and support capacities, as well as strengthening its Business Development and R&D teams. The headcount has doubled within the past year to over 70 people, with investors and clients describing Gideon Brothers as the strongest visual autonomy team in Europe.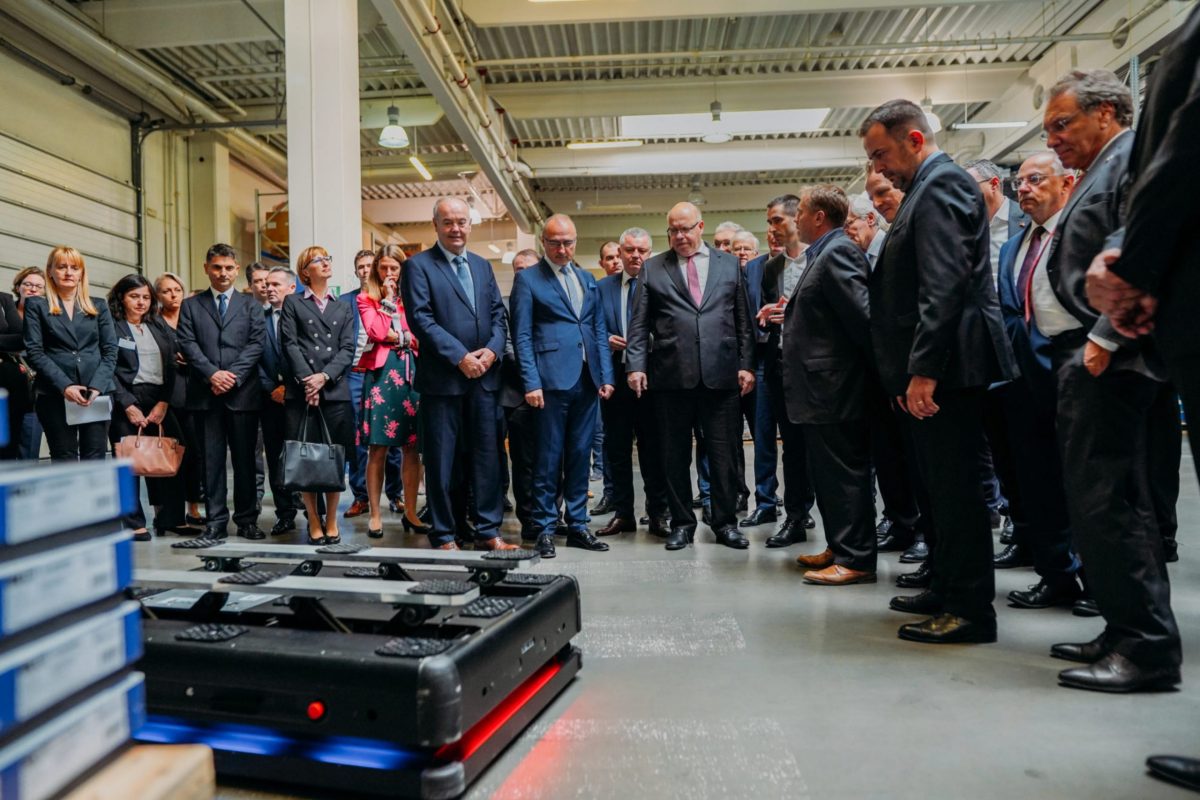 German Economy Minister Peter Altmaier provided a further recognition of the company's excellence by choosing to showcase Gideon Brothers' robot during his recent official visit to Croatia.
A total of seven investors took part in the latest round, out of which three are new. The round was over-subscribed.
The new round of investment was led by Pentland Ventures, the direct investment division of the Pentland Group – the privately held global brand management company based in the UK whose portfolio includes Lacoste and Speedo.
Retail and consumer goods companies are experiencing an unprecedented level of change at the moment as a result of increased customer expectations and a shift to omnichannel. The best companies will win by transforming their supply chains into differentiators and engines for growth and efficiency. As a family business with a long-term view, we recognise the enormous potential that Gideon Brothers has to be instrumental in driving the positive transformation that will enable the best to get even better,

Elliot Conway

Pentland Ventures
NJF Capital and Linic Ltd were also new investors in the latest round.
Logistics and intra-logistics have so far seen very little automation as the available technology didn't offer the level of flexibility most operations need. This is changing. Gideon Brothers is one of the few players globally developing – and validating – next-generation autonomy, which places them in a good position to be the company to disrupt material handling

Nicole Junkermann

Founder of NJF Capital, whose successful exits include companies sold to Google, Unilever and Salesforce
Among the returning investors are Hardware Club, a community-based venture firm, and Taavet Hinrikus, co-founder and Chairman of the UK fintech unicorn TransferWise, as well as Ivan Topčić and Luca Ascani.
"We are incredibly proud to have built a team that has the potential – the vision and expertise – to disrupt material handling in indoor manufacturing and logistics environments,"

Matija Kopić
Our technology is gaining clear and unequivocal validation from our customers. This validation will help us become the leading mobile robotics provider in the industry.

Milan Račić

Chief Growth Officer and Co-founder of Gideon Brothers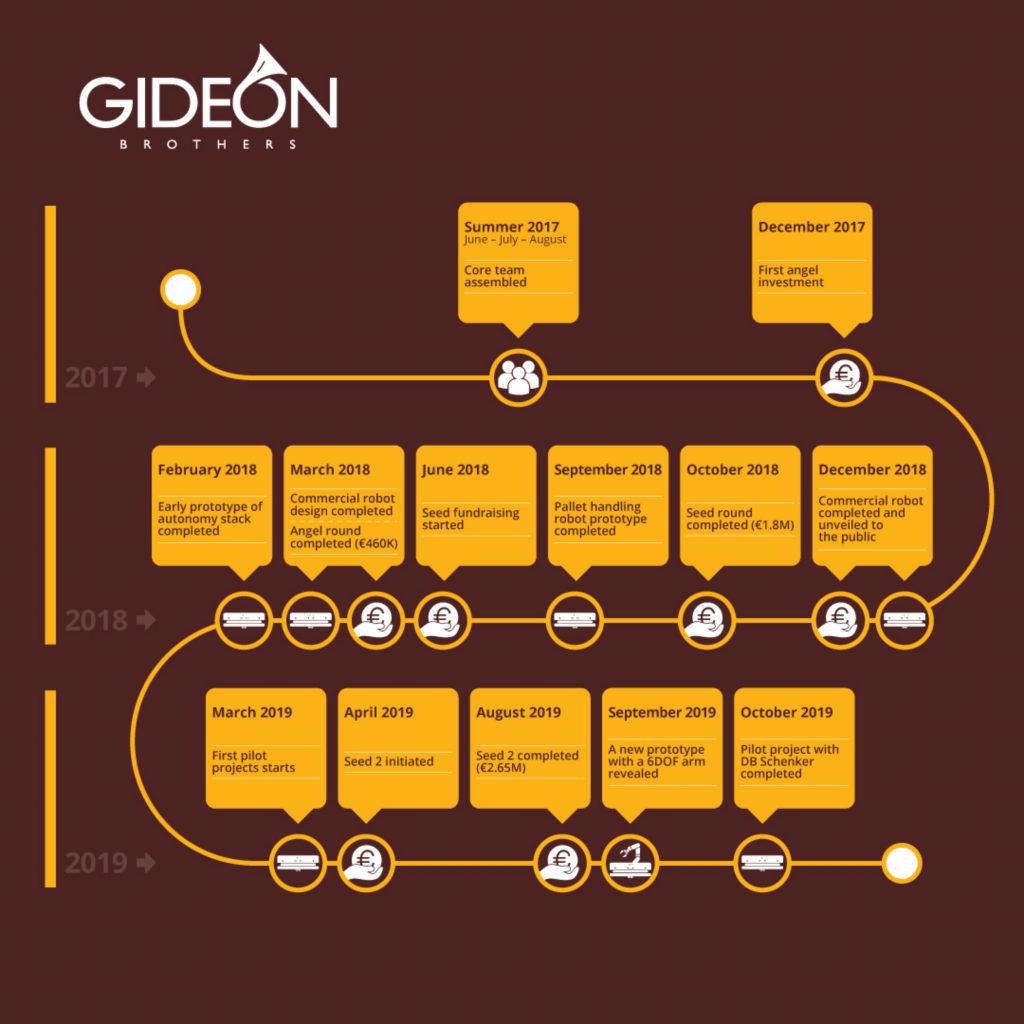 About Gideon Brothers technology
Gideon Brothers is one of the very few companies developing fully autonomous collaborative mobile robots relying on visual perception, not LiDAR (Light Detection and Ranging), for navigation and safety.
Gideon Brothers' technology is game-changing because our self-driving (autonomous) machines are flexible and able to cope with bustling manufacturing and logistics environments, making them a useful tool that doesn't turn into a nuisance when it encounters less-than-ideal conditions.
The backbone that supports Gideon Brothers' unique capability is autonomy underpinned by AI-powered visual SLAM, which brings specific and significant benefits compared to those based on LiDAR: improved safety and localization, as well as reduced overall cost of the autonomous system.
Don't miss any news from Gideon!
By subscribing to our media email distribution list, you will get early access to important releases, alerts and other media materials.